"I didn't choose music, it chose me."
If you didn't know Terri Clark, that might sound like a cliché. But from a tour bus on the road to play Madison Square Garden, with her name in lights alongside one of her own heroes, Reba McEntire, she's living the life she had dreamed of as a child back when country music first claimed her.
Now, Clark is being inducted into the Canadian Music Hall of Fame — a remarkable moment for any artist. For a female in country music, the moment is even more rare as she closes a decade-long gap following the inductions of Shania Twain in 2011 and k.d. lang in 2013.
Clark is no stranger to blazing a trail and making history. To this day, she stands as one of only three Canadians — and the only female Canadian — to be a member of the esteemed Grand Ole Opry.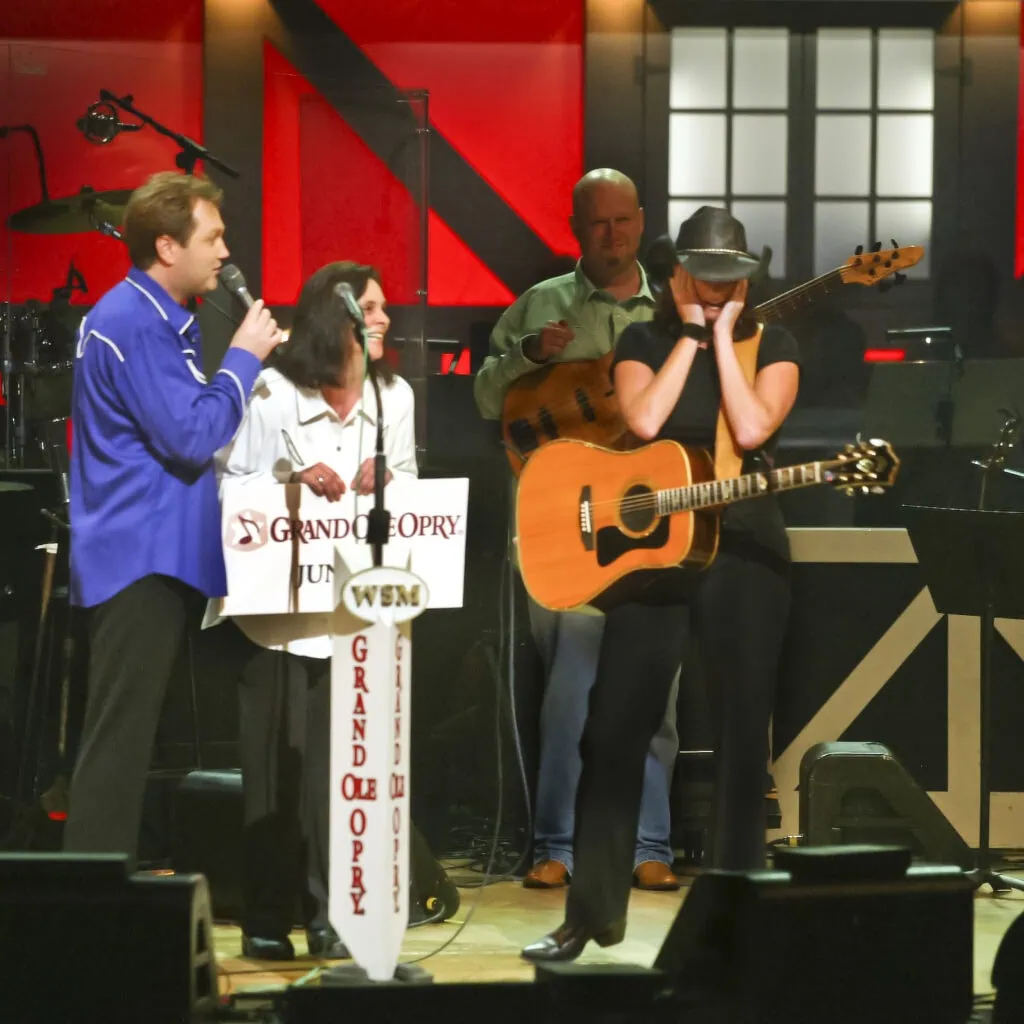 In a full circle moment a few months ago, Clark was set to induct American country artist Ashley McBryde into the Grand Ole Opry. She had no idea that McBryde was about to make the night even more special with a huge surprise.
"She came into my dressing room, and they were videotaping on their phones, and I didn't know why they were doing that," Clark remembers.
"She said, 'What are you doing May 18?' I said, 'I don't know,' and she said, 'Well, you're being inducted into the Canadian Music Hall of Fame.' I just was absolutely shocked and flabbergasted. I did not expect that at all."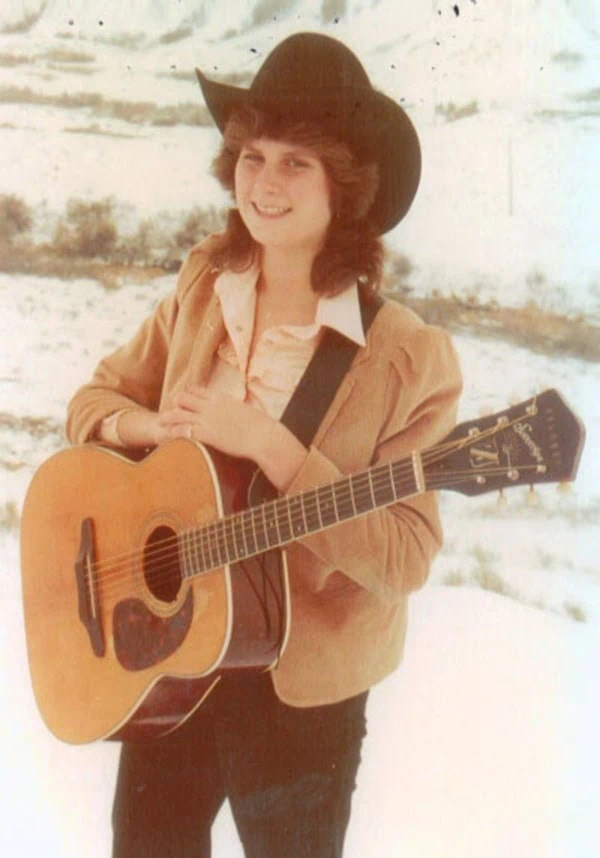 Northern Girl
Born in Montreal, Québec and growing up Medicine Hat, Alberta, Clark has music in her blood.
Her grandparents, Ray and Betty Gauthier, were performers on the Canadian country music circuit. Her mother, Linda, was also a musician, teaching Clark her first chords on the guitar when she was nine years old.
"It just took a hold of me and I got to where I was obsessed with playing guitar. I was spending hours and hours and hours learning songs, trying to write my own songs, learning different chords, learning how to play and sing, and be the best I could at it."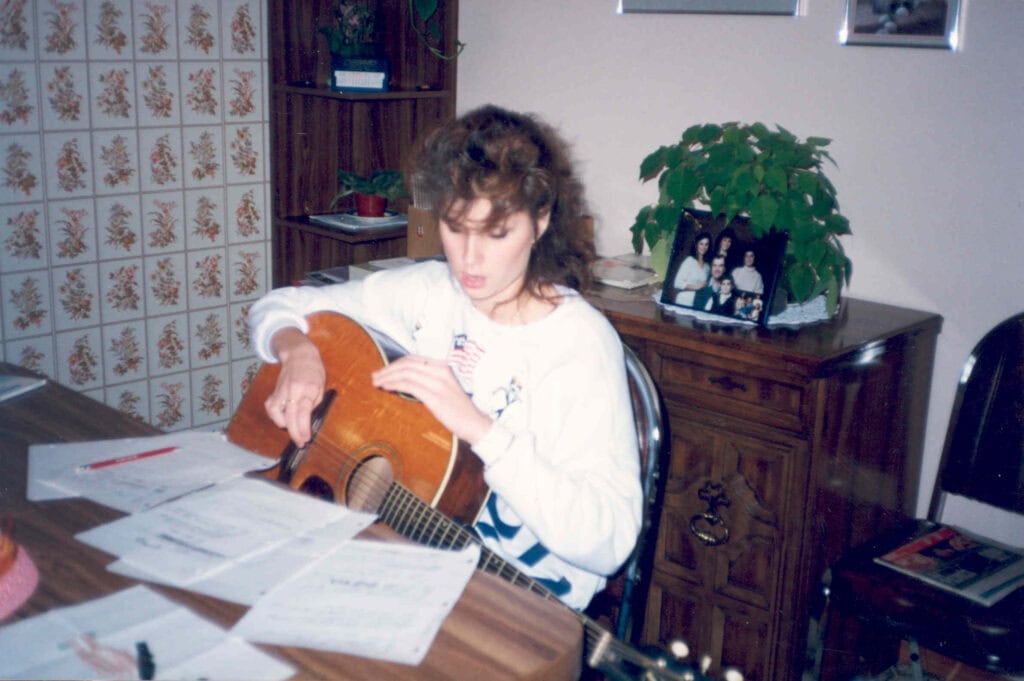 From that moment on, country music was all she thought about. She spent her time reading country music encyclopedias or watching her favourite country artists on television. She was hooked.
"It just was such a passion. For a kid that age to be that obsessed with country music, I mean, I got teased at school for real about it. It was just all I thought about, 24/7."
Looking back, Clark can see how those early roots helped guide her on the road from a star-struck dreamer to a Hall of Fame inductee.
"My mother, my upbringing, family life, many different things made me become that person that wasn't going to give up very easily. My work ethic and tenacity is a result of how and where I was raised, for sure."
No Fear
As a teenager, music became a serious calling for Clark — so serious that she packed up and moved to Nashville as soon as she graduated high school at 18 years old.
Her mom and a family friend drove her 3,000 km down south, following that "yellow brick road" to the place where she knew her country music dreams would come true.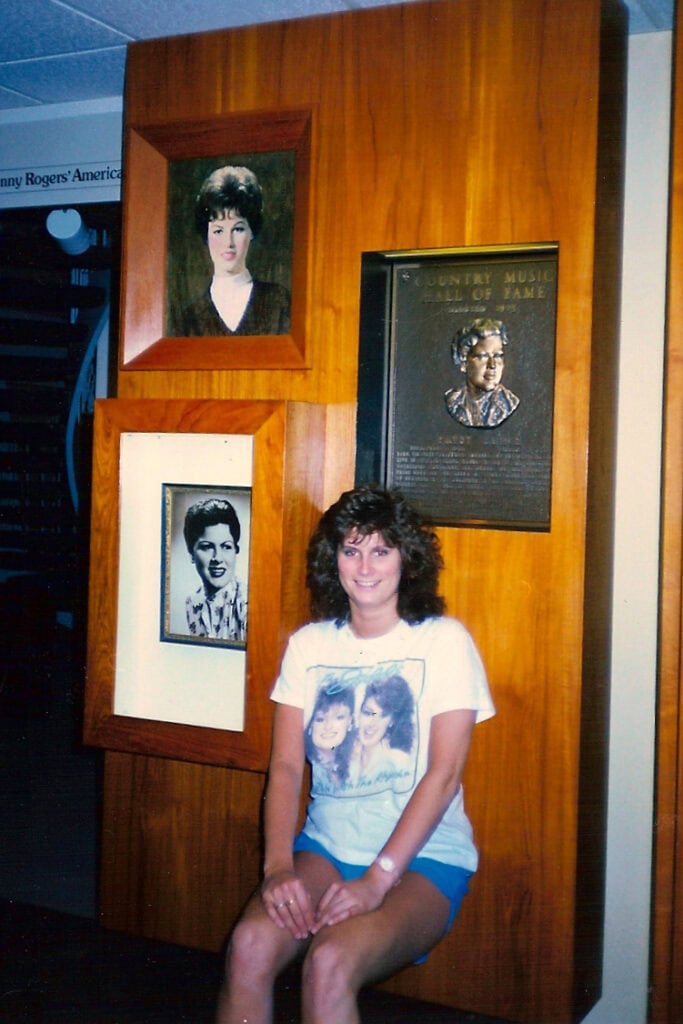 The stars aligned when they stopped to visit Tootsie's Orchid Lounge on lower Broadway, just before her mom went back home to Canada. Clark talked her way into singing a few songs on that storied stage, and was hired on the spot as a regular performer playing for tips.
It was a good place to start, but it wasn't easy for a young artist finding her way in a new country. As Clark says, "It was definitely the school of hard knocks."
The Canadian girl jumped headfirst into culture shock — taking the city bus through some of Nashville's rougher areas in 35-40 degrees Celsius to get to her gigs, dressed like a country 'n' western star with a guitar in hand, and working odd jobs to make it on her own.
There was one thing that kept her going — she wanted it.
"I wanted it so bad. I wanted to be an artist and a recording artist, to reach people through music and have a band and a bus and go on tour and make records, so bad I could taste it," says Clark. "I think that it has to be that way, for anybody to take the risks and make the sacrifices."
She kept going for seven years, and in 1994, she got her first recording contract with Mercury Nashville. She finally got the records, the bus, the band, and above all, she got to reach people with her music.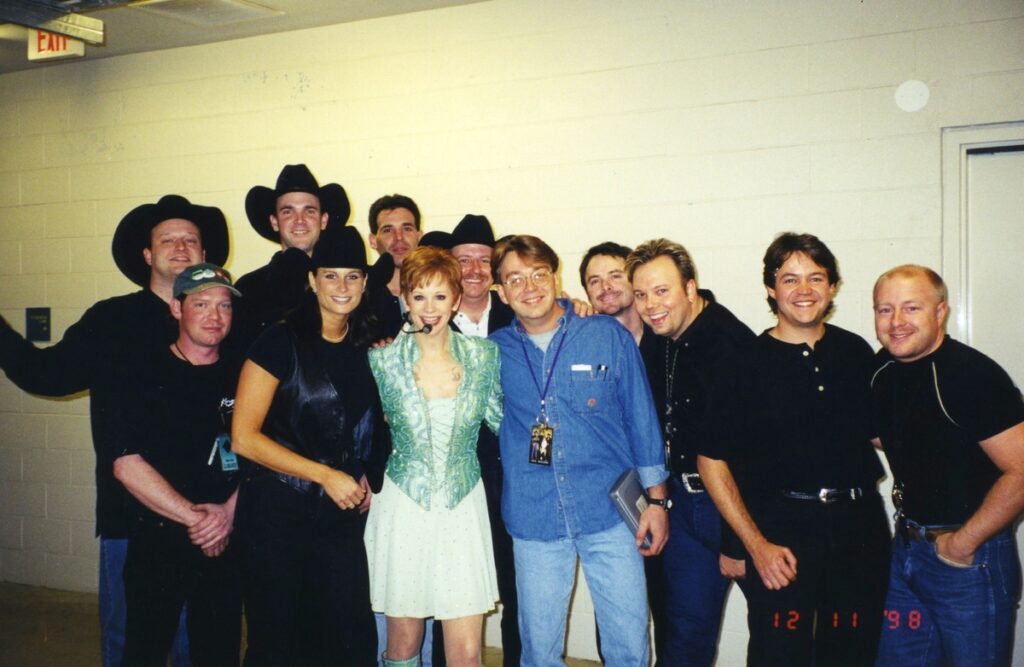 Country Gold
The first three singles off her self-titled debut album — "Better Things to Do," "When Boy Meets Girl," and "If I Were You" — all became Top 10 hits, with the album going platinum in the U.S. and triple-platinum in Canada.
Since then, Clark has accumulated multiple gold and platinum records with over 5 million albums sold throughout her career, 15 Top Ten singles on the Canadian country charts including five number ones in Canada and two number ones in the U.S., three JUNO Awards, and 19 CCMA Awards.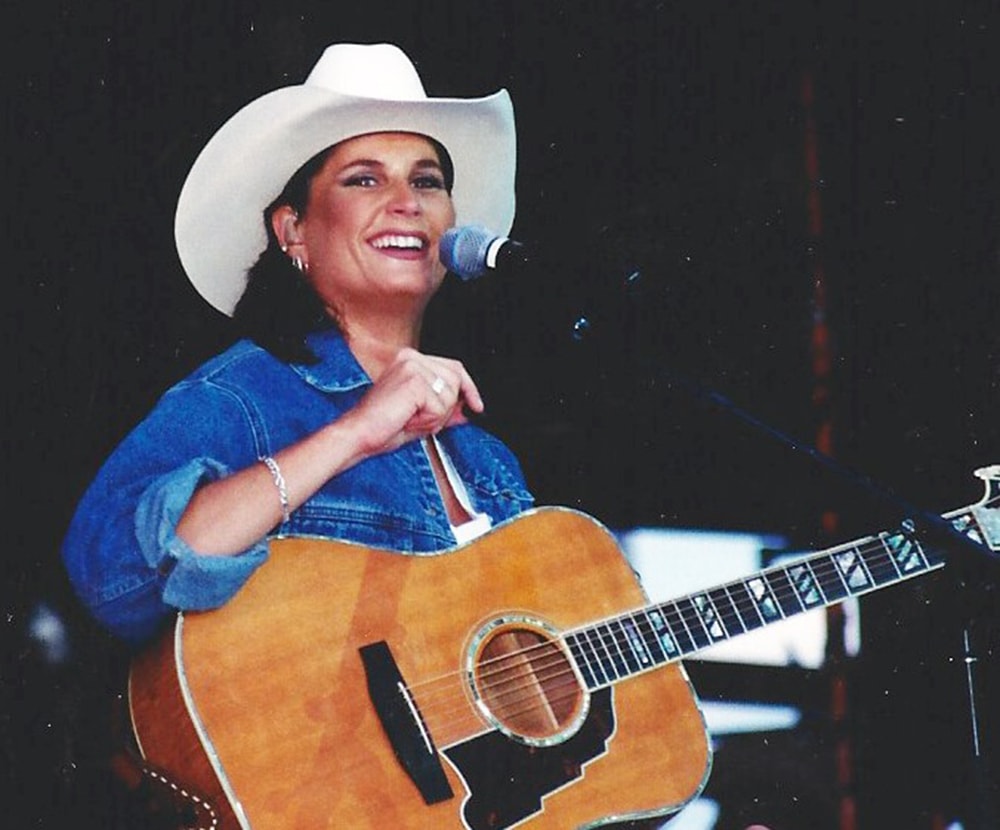 Despite these accomplishments, "reaching people with music" is still what it's all about.
"Your legacy is how you made people feel at the end of the day, and that's what you have to leave behind. I don't think it's as much about accolades and gold records and number one songs," says Clark.
"I hope my legacy will be how I made somebody feel, whether it's with some kind of personal connection, at a meet and greet or just acknowledging them from the stage, or a song that meant so much to them that it helped them get through a hard time."
Known for being approachable and genuine, Clark has collected an especially devoted fanbase who have found community and friendship through her music.
"I think that's a relationship that's very special, and I don't think any of us take it for granted or ever will," says Clark. "I love them all and I'm so grateful for the fans that stuck with me for so many years."
Already a member of the Grand Ole Opry and the Canadian Country Music Hall of Fame, Clark's induction into the Canadian Music Hall of Fame is just another testament to her place in music history.
"Getting inducted alongside the people that I am, and when you look at the list that came before me, people that I admire so much and am a fan of myself — like Jann Arden, Shania, Hank Snow, Ian Tyson, Gordon Lightfoot, k.d. lang — they're all people that are heroes to me, so to be in the same class as them, or to be even considered to be in that same class, is such an honour," says Clark.
I Wanna Do It All
Whether she chose music or music chose her, Clark has made her mark as a true country star — and she's not done yet.
"More than moments, I think the longevity is the part that stands out. There's just constantly opportunities presented that I've been really lucky to have."
With 12 studio albums released from 1995 to 2020, Clark has seen a lot of changes in country music throughout the decades, but her songs continue to find new fans.
"It's a beautiful thing when your old songs have new life breathed into them in some way, and some people are just discovering them for the first time now, which is really neat."
Whether it's hosting her own internationally syndicated radio show, Country Gold with Terri Clark, or finding fun ways to collaborate with other artists, Clark always aims to keep things interesting. She has recorded duets with a wide range of artists from Tanya Tucker to Dallas Smith, and her latest collaboration, "Dents on a Chevy" with Ty Herndon, was just released in March.
"You just have to stay creative and stay on your toes, and I believe things just come along," says Clark. "There's no predicting what's gonna happen, but I definitely don't feel like I've done it all. I think there are surprises around the corner that I don't even know about yet."
Watch the Canadian Music Hall of Fame Ceremony Presented by Music Canada live on May 18 at 7:00 pm MT via CBC Gem, CBCMusic.ca/junos, and on CBC Music's Facebook and YouTube pages.